A story and an easy solution
A story… a story for some but a reality for others. Last year met a lady, although not her name let's call her Jill. She's a part of a Defence Force family with her husband, we'll call him Andrew, in the Australian Army and now based at Enoggera. They have a young daughter, a bubbly little cutie with curly hair.
Jill and Andrew are new to Brisbane, knew no one and had virtually no support in place. Unfortunately the system offers very little support to Defence Families. Real support mostly comes at a cost and is simply unaffordable to help with all the needs people have.
To add to their challenges in juggling a young family, Jill works in theatre and arts. Hours are different and not flexible with rehearsals and performances. It's her passion and she wants to be involved, active. Now to be able to manage it she often uses babysitters. That costs around 80% of what she earns from her work.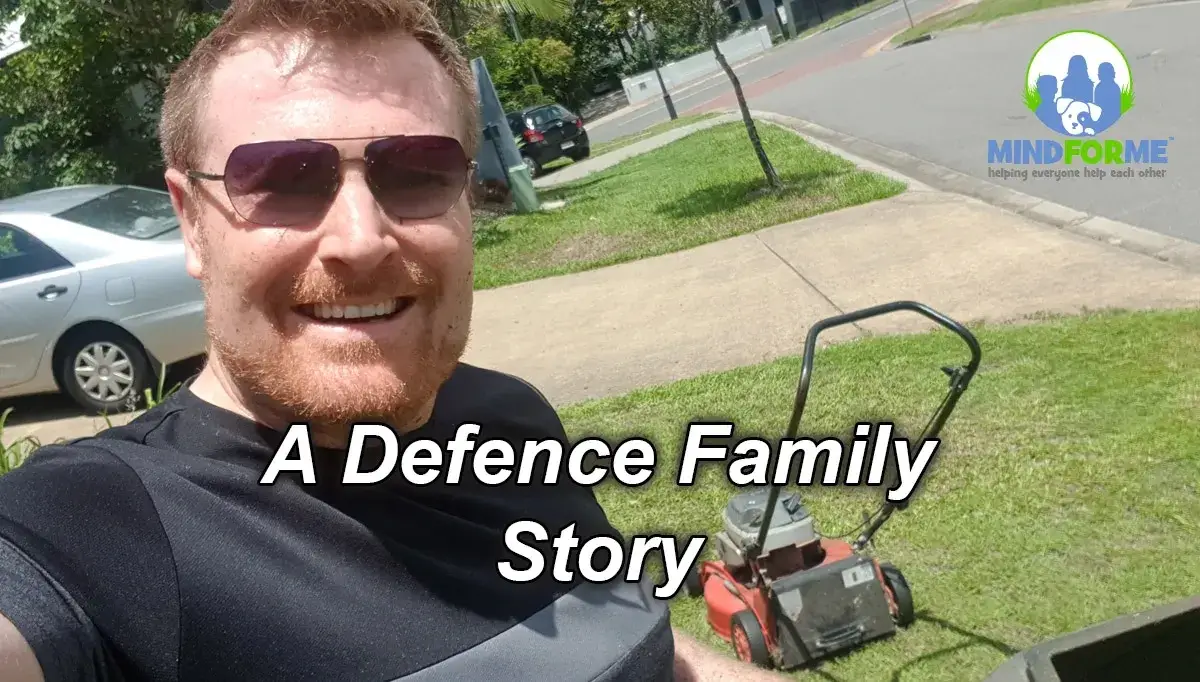 How can people want to work in such situations?
In Jill's case she loves her work but for many it's a unaffordable necessity with very little incentive and reward. It's no surprise that many avoid taking on jobs to bring in so little money, choosing to have extra time but struggle more financially too.
Currently Andrew is away for 4 weeks training, effectively a single parent family now needing to get by. This is common with Defence Families and also with FIFO workers. I feel lucky to have stumbled upon Jill and learned about her situation whilst talking with people at an Everton Park Shopping Centre. She posted a need for mowing on Mind For Me. A fairly simple task for most, and something that's a nice change for me having lived in apartments for over 17 years now.
I took on giving her a hand, a bit of time in the sun for me and feeling active whilst it meant a lot to her. One thing I didn't know which made it harder for Jill was her daughter had an absolute fear of lawnmowers. She couldn't supervise or even be available for her daughter if taking an hour out to mow the grass. It really just wasn't an option. Now her daughter had a cleaner yard to play in, and the street looked well kept.
Helping others can mean so much. Seeing people like Jill benefit from a support network through Mind For Me really demonstrates our whole purpose and makes it all worthwhile.